Sunset Presbyterian Church


Church address: 3550 Davie Blvd, Ft.Lauderdale FL 33312 - Ph.954-581-5470 fax.954-900-4173
See Map


(Click Here to hear the latest sermons by pastor Brice Rogers (In English & Spanish)




Bible Verse for Today, April-25:


[ Loving God Under Trials ] Blessed is the man who endures temptation; for when he has been approved, he will receive the crown of life which the Lord has promised to those who love Him. James 1:12

(New King James Version)


Bulletin for Sunday: English | Spanish |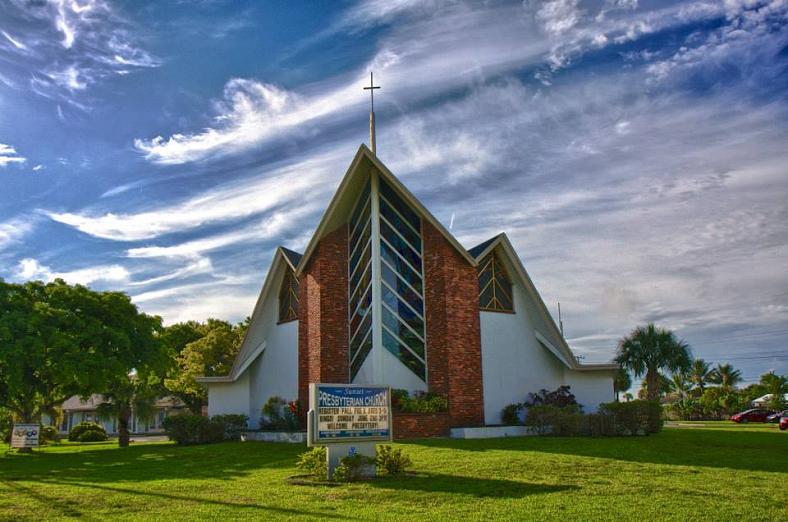 Welcome to Sunset!
Bienvenidos a Sunset!



• We are so excited about what God is doing here at Sunset Community and Fort Lauderdale. In the last months we have been blessed by how this community has raised up to vitalize the Worship Services, Children Ministries, Youth Meetings, Pastoral Visitations, Food Distribution, Community Breakfast, Community events, Local and International missions. We hope that our schedule will give you an opportunity to come to worship with your family and friends.
• English Service at 10:00AM, Followed by Sunday School for Children and Adults in English and Spanish.
• Nuestro Culto en Espanol a las 11:15AM.


Pastor: Rev. Dr. Brice Rogers
Music Director: Abel Gomez

Sundays 10:00 AM - Worship Service in English
Sundays 10:15 AM - Sunday School for Children
Sundays 10:00 AM - Escuela Dominical Para Adultos
Sundays 11:15 AM - Worship Service in Spanish-Español
Tuesdays 7:00 PM - Adult Bible Study in English

Office hours are on Mondays, Tuesdays, Wednesdays and Thursdays from 9:00 to 12:00, and Friday from 9:00 to 11:00


See All Donations Collected so Far




Coming Events at Sunset




Floral Promotions on State Road 7 provide the beautiful flowers for our Worship Services and we are truly grateful. The flowers serve two services and then taken to cheer up someone that could not attend worship. Remember Floral Promotions for your floral needs.
E-mail for ordering is: flowerpaul@gmail.com



Order Flowers from Our Sponsor






To see many more photos, visit our Gallery





It's free!!! - - - - -

Es gratis!!!

Search Engine


Copyright © 2018 Sunset Presbyterian Church
Web Design & Maintenance:
Abel Gomez